PEARL — World Wide Trading (PEARL-WWT)
— ist ein family-run business, founded in October 2004 in Kassel.
Our core business is the delivery of technical equipment, spare parts, electronics and accessories from top manufacturers all the way from West Europe to Russia and CIS countries.
Today PEARL-WWT is a very dynamic and healthy growing company with Offices in Kassel (Germany) and all over the world: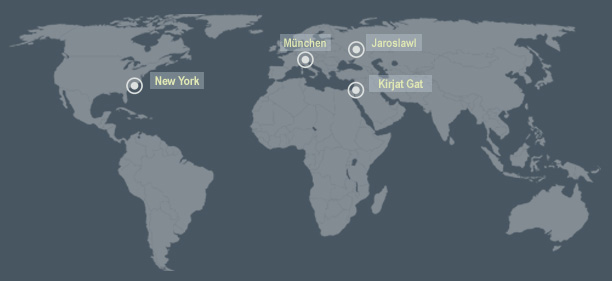 WHY PEARL-WWT?
Since 2004 we gained a lot of experience in delivering technologie products and built up trusting connections to leading suplliers, logistics, banks, incurances and cutoms agents in russia, germany the United States and other european countries. Due to this fakt we are able to perform quick, effective and reliable.
Our german headquarter works directly with designated manufactures, the russian customs and logistics to garantee a fast and inexpensive transaction.


The friendly realationships to our customers and partners in europe and russia are the basics for us to realise at least complex transportations and orders.


With this experiance and our partner banks and insurances wo offer the possibility for financing, crediting, leasing and other payment methods.
The aim of PEATL-WWT is to build up fair and long-term realtionships with our customers that are benefiting for both sides.